The workshop is closed. We thank all the participants for this very interesting conference!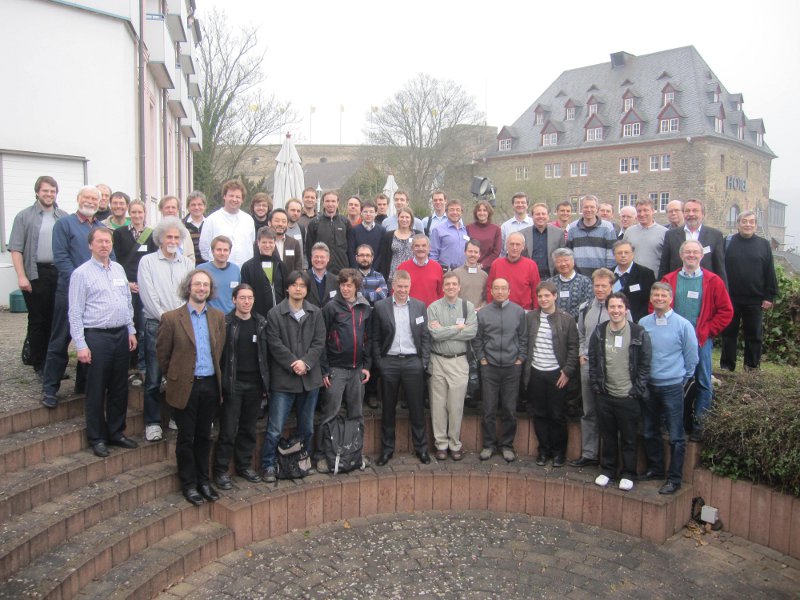 The aim of this workshop is to bring together leading international experts and young researchers on
Mapping the Phase Diagram of QCD: Lattice and Continuum Approaches
Confinement and Deconfinement
Chiral Symmetry Breaking and Restoration
Electromagnetic Effects in Hadronic Matter
Out of Equilibrium Matter
Heavy ion collisions at RHIC, ALICE, and FAIR
to present and discuss recent developments and fundamental issues.

This workshop focuses mainly on theoretical aspects, but will also include presentations of ongoing and upcoming experiments.

The number of participants is limited to about 50. About a half of the time will be filled with shorter contributed talks, in particular from young researchers. Ample time is forseen for discussions. A permanent presentation of posters will be possible.

Confirmed speakers so far:
Falk Bruckmann (Regensburg University, Germany)
Kenji Fukushima (Yukawa Institute Kyoto, Japan)
Jeff Greensite (San Francisco State University, USA)
Johann Heuser (GSI, Germany)
Atsushi Nakamura (Hiroshima University, Japan)
Jan Pawlowski (Heidelberg University, Germany)
Owe Philipsen (Frankfurt University, Germany)
Mikhail Polikarpov (ITEP, Russia)
Andreas Schäfer (Regensburg, Germany)
Kai Schweda (Heidelberg University, Germany)
Edward Shuryak (New York State University, USA)
Derek Teaney (Stony Brook, USA)
Johannes Wessels (Münster University, Germany)

Organizers:
Christian S. Fischer (Darmstadt & Giessen, Germany)
Axel Maas (Graz, Austria & Jena, Germany)
Michael Müller-Preussker (Berlin, Germany)

This workshop is the third at St. Goar on QCD, following the EMMI workshop: Quarks, Hadrons, and the QCD Phase Diagram in fall 2009 and the 415th Wilhelm & Else Heraeus Seminar "Quarks and Hadrons in strong QCD" in spring 2008.